111th Reconnaissance Squadron
World War II Narrative History
Part XII: Ace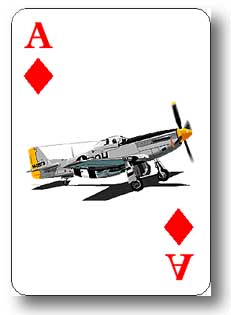 The end of the war in Europe left First Lt. Valentine S. Rader, Howard, Kansas, with the distinction of being the Snoopers' one and only combat ace.
Lt. Rader came overseas in September, 1944, and joined the squadron in southern France, remaining until after the close of the European war. During this period the German Air Force presented its final all-out effort and by the time our missions were flying almost entirely over German territory, Luftwaffe fighters were roaming the skies in strength seldom less than eight in number, making it particularly hazardous for our two-plane reconnaissance flights.
Although the primary mission of our pilots was to observe for enemy movements, activity and installations, and they were free to avoid as much as possible any encounters with the Luftwaffe, there were none who refused to accept a challenge and there were many who dared to challenge the enemy; on many occasions against overwhelming odds.
Lt. Rader was among those who dared, beginning with his first encounter with the enemy on February 22, 1945, when he and Lt. Walker J. Vetter challenged two separate flights of twenty ME-109's each. He emerged from a merry mix-up of split S's, luftberries, loops, rolls and dives without damage to his own plane and a claim of 3.5 ME's destroyed. He passed the required number of five to become a combat ace with two more claims on April 7, and added one more to run his total to 6.5 on the 10th of April. During operations with the squadron, Lt. Rader flew 80 missions, totaling more than 160 combat hours; was awarded the Distinguished Flying Cross, the Silver Star, and Air Medal with seven Oak Leaf Clusters. He entered service at Kansas City in April, 1942, received primary training at Sikeston, Mo., and basic training at Strother Field, Winfield, Kansas.